PhD in the spotlight
Video
Faime Alpagu: Migration Narratives
While it is well accepted that migration shapes society, the perception of this complex phenomenon is often shaped by clichéd images of migrants. Focusing on biographies, moving objects and different modes of expression, sociologist Faime Alpagu contributes to a comprehensive understanding of migration.


Jana Egelhofer: The fake news debate and its consequences
Reports on the coronavirus as a Chinese bioweapon or the 'Pizzagate' theory demonstrate that fake news is one of the most widely discussed topics in political communication. Jana Laura Egelhofer takes a closer look at the current debate surrounding the term 'fake news'.


Wanda Spahl: Health needs of refugees
Political scientist Wanda Spahl conducts research on the health needs of refugees and investigates whether and how these needs are met. With her research, she aims to find ways to provide solutions for those who have struggles to use their rights for health care. (German with English subtitles)


Sigrid Wenzel: Fieldwork in the Sakha republic (Yakutia)
Social and cultural anthropologist Sigrid Wenzel talks about her doctoral project on human-infrastructure relations in the context of a newly constructed railroad line. (German with English subtitles)
Blog
From mines to financial markets (by Aleksandra Wojewska)
As the efforts toward a socio-ecological transformation intensify, the importance of electric vehicles will increase due to their lower emissions and reduced reliance on fossil fuels. However, the production of car batteries presents a sustainability contradiction ...


First a job, then a family? (by Brian Matthew Buh)
If you ask a 22-year-old if they want children, they are likely to say "maybe". Not because they don't imagine someday having a family, but because they have a lot to do before then. When we talk about starting a family we are actually talking about a series of events ...


Research during Covid – a report from the field (by Marlene Persch)
Doing research during Covid seemed impossible as the global pandemic spread. Pandemic related restrictions had different effects on researchers. While those having returned from the field enjoyed the time to write their thesis, others had to delay their field stay due to travel restrictions. In the continuing months ...


Freedom of the press: Is media ever free of influences? (by Hamza Amin)
"We need a free media, not just freedom of speech." – Tom Scholz. Being an avid consumer of news media, the fundamental idea behind this quote motivated me to leave the field of business administration and enrol on the master's programme in Global Media and Communication at the University of Warwick. That was the first step towards …


The Austrian Corona Panel Project (by Noelle Lebernegg)
The current crisis has changed our everyday lives fundamentally, and many western democracies find themselves in situations unlike anything since the Second World War. However, most experts agree, to be able to return to some form of normality …
Podcast
Press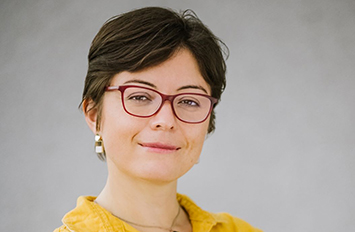 Decolonial practices
Social and cultural anthropologist Marcela Torres Heredia highlights how colonial structures are still permeating our everyday lives and explains why we have to actively engage with silences and invisibilities to decolonise social structures and knowledge production. (polis aktuell, in German)


Why electric cars are not the solution
Political scientist Mathias Krams explains why mobility itself has to be rethought to protect the climate and support socio-economic change. (science.orf.at, in German)


The future of Afghanistan is not lost yet
Sociologist Mirwais Wakil about the role of the European Union in shaping the future of Afghanistan and what everyone can do to support people from Afghanistan in the current situation. (derstandard.at, in German)


Early stage researchers during Covid-19
Political scientist Josefa Maria Stiegler talks about an initiave of early stage researchers calling for financial support of doctoral and postdoctoral researchers during the Covid-19 pandemic. (derstandard.at, in German)
Award winners
sowi:doc Awards 2021
The sowi:doc Awards for the academic year 2020/2021 have been awarded to Sabina Cveček, Vera Gallistl and Esther Greussing. Each year, the Faculty of Social Sciences awards the sowi:doc Awards to three doctoral graduates for their outstanding research contributions in the framework of their doctoral thesis.


Theodor Körner Förderpreis for ViDSS student Fabian Kalleitner
Sociologist Fabian Kalleitner was awarded the Theodor Körner Förderpreis 2021 for his doctoral thesis project entitled "Explaining preferences for redistributive taxation". The Förderpreis is awarded to early stage researchers for their outstanding work in progress.


Research Award 2021 for three ViDSS students
Teresa Weikmann, Alina Nikolaou and Hannah Greber won the Research Award of the Department of Communciation 2021 with their proposal "Do you believe? How different forms of deepfakes challenge our trust in the senses". The research project investigates to which extent different media formats are evaluated as credible and to which extent the reveal of having seen a deepfake challenges the trust of participants in their own ability to see, hear and ultimately judge whether a media form is real or fake.


Impact.Awards for ViDSS students Faime Alpagu and Wanda Spahl
The Impact.Award is awarded for outstanding dissertation projects with the potential to reach target groups outside the scientific community and to achieve social, cultural or economic added value. This year, sociologist Faime Alpagu and political scientist Wanda Spahl are among the prize winners.


Poster
Latest Perspectives from Anthropology
ViDSS students and graduates from the doctoral programme in Social Sciences presented their doctoral thesis projects in a poster exhibition at the Department of Social and Cultural Anthropology. The posters are available online.