Ahrabhi Kathirgamalingam
Pushing the limits? Long-term dynamics of racist discursive patterns in mediated discourses
Research field: communication
Supervisor: Hajo Boomgaarden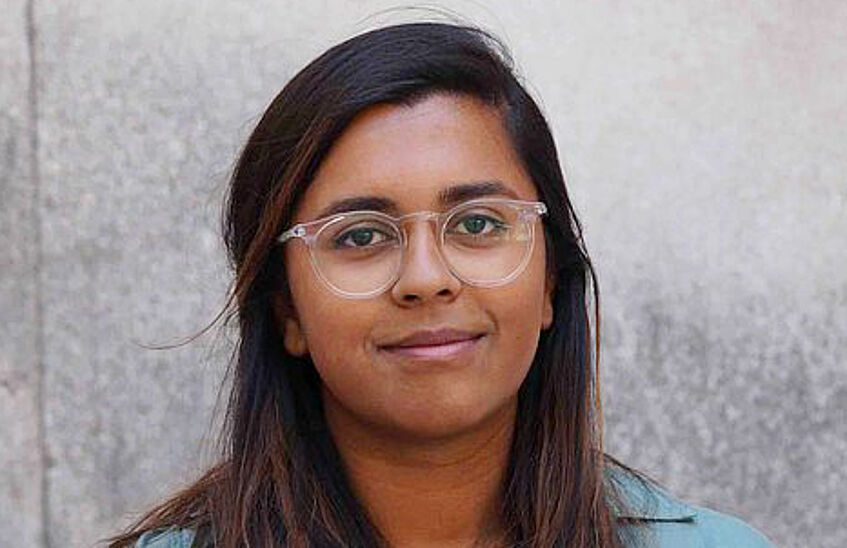 Shifts in public and mediated discourses towards the normalization of racist views are seen as common explanations for the growing success of right-wing populism and widespread racist attitudes and behaviors. While 2015, the year of increased migration movements, is often regarded as a turning point, literature from the 1990s identifies similar racist discourse patterns in media as more recent studies. A broader look at the last 30 years might provide valuable insights into the dynamics of racist discourse patterns and specific events that have shaped possible shifts. Therefore, this dissertation project seeks to provide an unprecedented long-term analysis of racist discourse patterns in different media contexts. By bridging the fields of communication science, political science, contemporary history, and corpus linguistics, this project does justice to the complexity of the subject of racism and ensures continuity of valuable theories and application of innovative methods. Firstly, an instrument to measure racist discourse patterns will be developed and validated. In subsequent studies, the measuring instrument will be employed and other methods of analysis to examine shifts in traditional press media, alternative media and political communication in social media. Findings will contribute to theoretical and methodological advancements of research on the discursive construction of racism. Furthermore, it is dedicated to shed light on the societal phenomenon of racist imaginaries and, thereby, is relevant for society and practice.
Felix Maile
Financialization and uneven development in global value chains – Lead firm strategies and the supplier squeeze in the Ethiopian apparel sector
Research field: development studies
Supervisor: Cornelia Staritz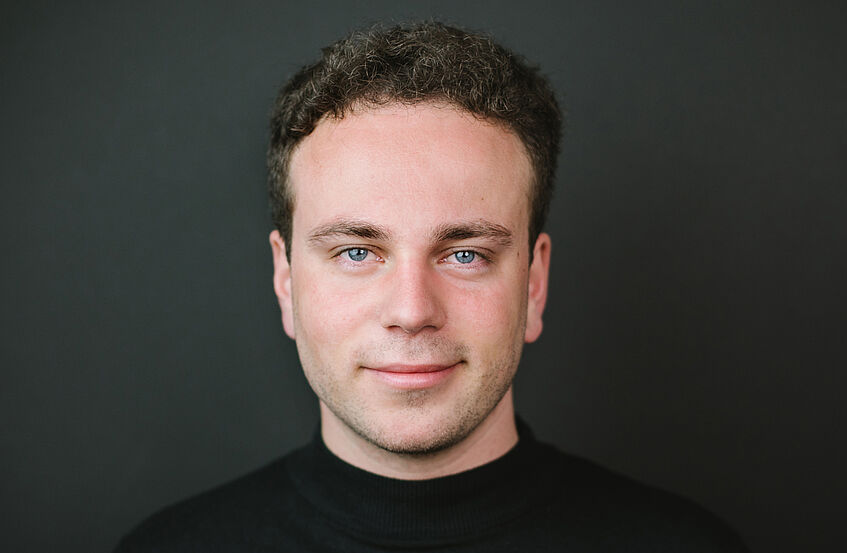 Global value chains (GVCs) are characterized by asymmetric power relations between lead firms and supplier firms, particularly in labor-intensive sectors where suppliers come largely from the Global South. As oligopsony buyers in sectors such as apparel, lead firms capture the lion's share of value added, while their sourcing practices put massive pressure on suppliers. Research on GVCs has emphasized how lead firms 'govern' supplier firms in GVCs, but the underlying drivers of lead firm strategies and sourcing practices have gained less attention. While financialization dynamics are stated as decisive in explaining lead firm decisions on outsourcing and offshoring, this thesis aims to assess the ways in which these dynamics are translated into specific sourcing practices and contribute to a 'supplier squeeze' in GVCs. This is done by combining the GVC approach with financialization literature. Empirically, the thesis focuses on two lead and three supplier firms in the apparel sector in Ethiopia, exploring (i) the impact of financial markets and shareholders on lead firms' corporate strategies, (ii) the ways in which these strategies transmit into supplier relations, and (iii) the distributional outcomes for supplier firms. The methodology builds on a mixed-methods approach that uses quantitative data from lead firms' financial accounts, trade and sector data, content analysis of lead and supplier firms' reports, and semi-structured expert interviews with representatives from lead and supplier firms and from institutional actors in Ethiopia.
Hannah Myott
Identitarian logics of Islamophobia, national populism, and nativism: Restrictive refugee policies in Austria and the United States
Research field: social and cultural anthropology
Supervisor: Ayşe Çağlar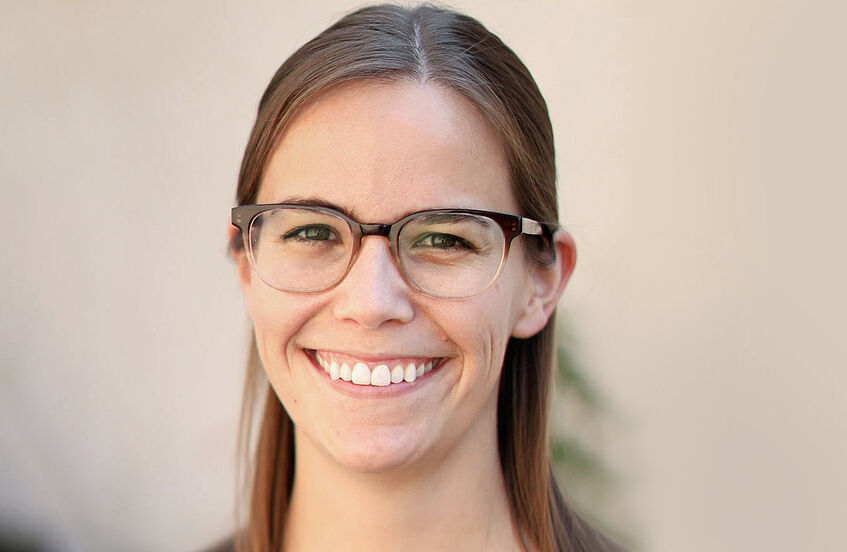 Embedded in increasingly restrictive refugee "integration" measures in Europe and resettlement policies in the United States, the proposed doctoral project uses an ethnographic approach to identify common logics and assumptions bolstering support for such policies. This project hypothesizes that certain nativist, Islamophobic, and national populist rhetoric spans national borders and aims to understand why such rhetoric has gained traction globally today. Using Vienna, Austria and St. Cloud, Minnesota as local entry points into the politics and viewpoints surrounding Muslim refugees, this project aims to gain the local or "native" perspectives by making contact not with right-wing extremists, but rather the more moderate, "everyday" locals who support restrictive refugee policies. Rooted in an anthropology of policy but also drawing from a qualitative comparison approach, as well as other social science disciplines such as sociology and political science, this project addresses a gap in existing literature by studying concepts of nationalism, civilizationism, national populism, and nativism through the individual perspectives of locals. Although starting with just two policy examples as entry points, this project will serve as a window into deeper understandings of common hegemonic narratives and logics behind broader political developments seen around the world today.

Selina Noetzel
Why am I seeing this? Attentional, cognitive and emotional effects of online political microtargeting
Research field: communication
Supervisor: Jörg Matthes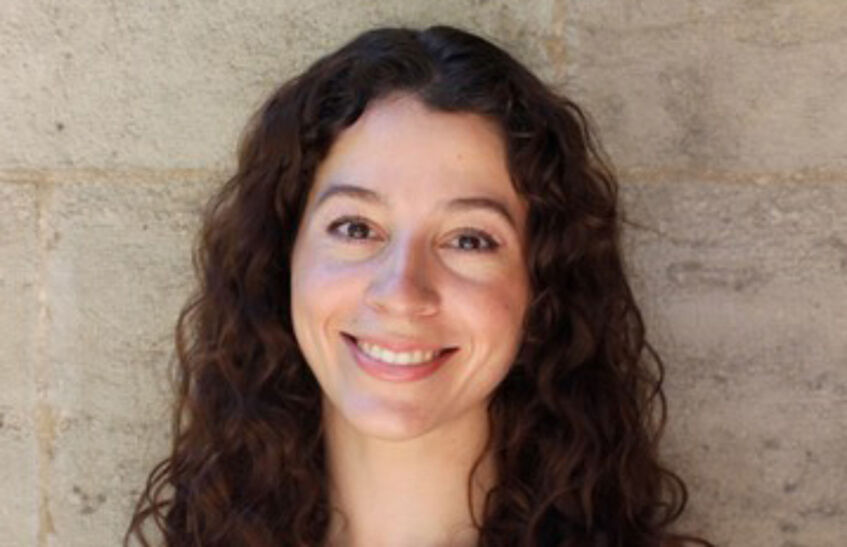 Due to its theorized potential to both, significantly benefit and harm democratic processes, online political microtargeting (PMT) has become the hot topic in the scholarly debate surrounding political campaigning over the last couple of years. However, the empirical state of the art is still in its infancy. Prior research focused primarily on the impact on voter behavior, which produced heterogeneous, partially even contradictory findings. This inconsistency can be explained by a lack of research on the underlying attention-based, cognitive, and affective processes. This dissertation therefore centers around the question: How do individuals process PMT? In four intertwined studies, I will investigate the effects on individuals' attention allocation, persuasion knowledge, and affective responses. Furthermore, the moderating roles of PMT literacy and political ideology congruence will be examined. This dissertation project contributes to the field on three levels: (1) Theoretically, it will expand the Persuasion Knowledge Model to the context of PMT. (2) Methodologically, it will structurally assess the underlying processes through a mixed-methods approach and using state of the art psychophysiological and qualitative methods. This might help disentangle the subcomponents of psychological PMT processing, benefitting future research endeavors. (3) With respect to society, this dissertation project can be used to inform policies and regulations, that aim to enable and protect citizens' democratic decision-making processes and thus, the fundament of democracy.
Silvia Ruiz Rodríguez
Marine spatial closures and digital multilateral diplomacy in marine biodiversity negotiations
Research field: political science
Supervisor: Alice Vadrot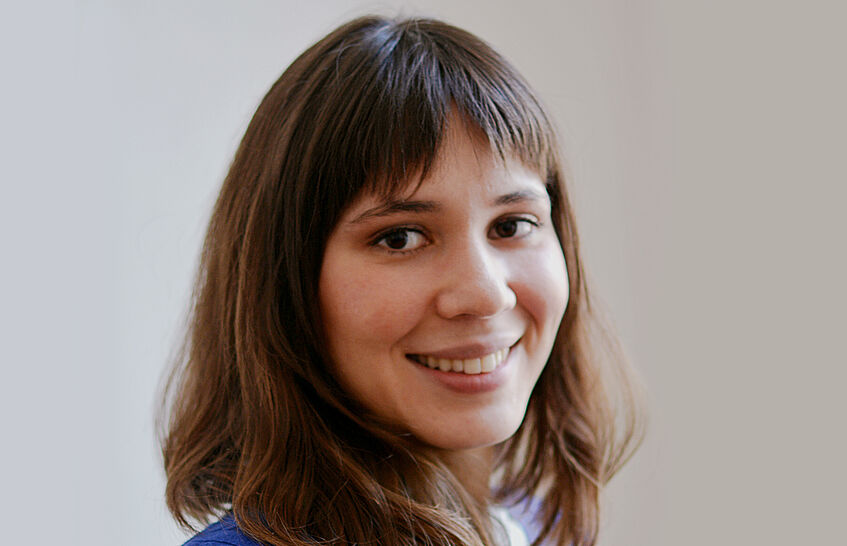 Marine biodiversity negotiations have been suspended by the spread of COVID19, leading to the use of unprecedented digital multilateral spaces where delegates continue to make competing claims to science and traditional knowledge of Indigenous People and Local Communities (TK) to designate marine spatial closures. These are delimited areas on the sea that offer higher protection than their surroundings to conserve and sustainably use marine biodiversity. To study competing claims to different knowledge types in the in-person and digital negotiation of marine spatial closures, I look at 1) the negotiations for a new treaty to conserve and sustainably use marine biodiversity in the high seas, 2) the 15th Conference of the Parties to the Convention on Biological Diversity, and 3) regional workshops to identify Ecologically or Biologically Significant Marine Areas. Digital spaces are becoming more important. However, the current state of research fails to address digital multilateral diplomacy and does not explain if and how diplomats use science and TK differently in physical and digital multilateral spaces. Moreover, it lacks studies that look at the practices performed to identify marine spatial closures. I propose to bridge these gaps by conducting both digital and traditional ethnography, as well as semi-structured interviews. I will apply the concept boundary work, as well as practice theories' insights. Furthermore, I will follow a Science and Technology Studies' understanding of digital communication technologies.