Meeting rooms
Via the StudiesServiceCenter, ViDSS students can book rooms for meetings, workshops and other student initiatives.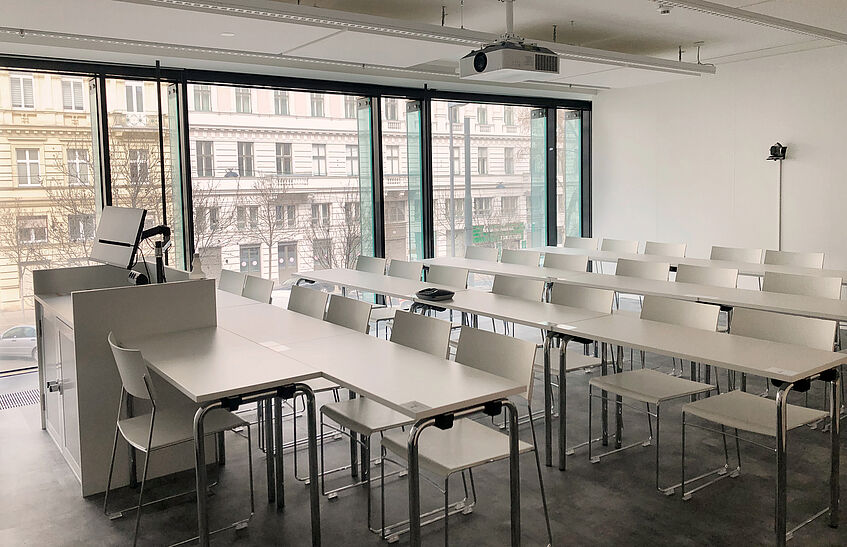 Meeting Room of the Vienna Doctoral School of Social Sciences

27 people max
Kolingasse 14–16, 1090 Vienna, OG01 (seminar room 11)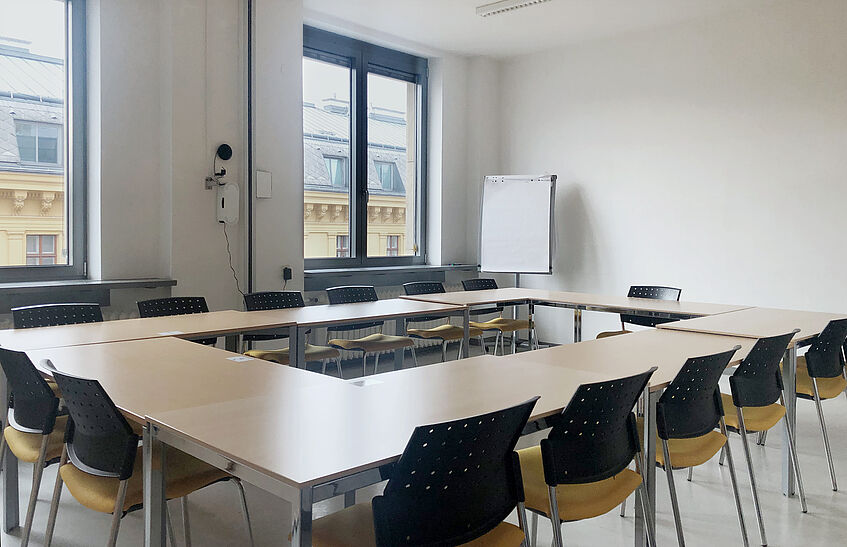 Conference Room of the Faculty of Social Sciences

17 people max
Neues Institutsgebäude (NIG), Universitätsstraße 7, 1010 Vienna, 6th floor, staircase III (room C628A)
Please contact the StudiesServiceCentre Social Sciences/Doctoral Studies, if you want to book one of these rooms for your student initiative. We recommend that you get in touch with us well in advance to coordinate the date of your meeting. During the semester, the rooms are regularly used for teaching, public presentations at the Faculty and public defences.